Social Media Application Development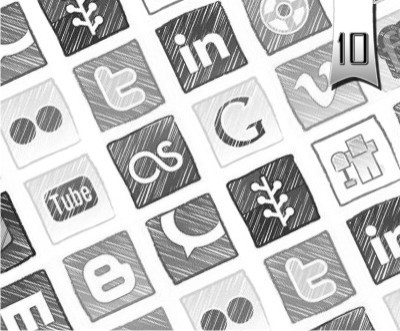 Social Media application Software developer company in Delhi ncr.
In todays world Internet Scenerio Where almost every person is virtually-socially connected on the go with others. Social Networking Sites are the new adda for people to Meet, Communicate, Hangout, Chat & do much more.
Today Social Networks are One more Media for your Business to get Customers and Users from. Hence a social media app Developed for Social Network Platform for your Business is a must & necessary thing in todays virtually-socially connected Society.
There are several Social Networking sites, Some of Top are Facebook, Twitter, Google Plus, LinkedIn, Wordpress, Youtube etc. Major Focus should be on these Platforms to have your Social Presence to have a Social influence to convert people into Users and Clients. Some other not so popular but powerfull Social medias are Blogs, Forums, Video Sharing Sites, Photo Sharing Sites, File Sharing Sites & so on …
Social media app development for all popular social media platform sites.
Most beneficial but still going economical for Businesses is to have social apps developed for popular & top social media platforms. As Most of the popular Social Networking sites use Social Media for community-based social relationships, interactions & involvement.
Why a business should have a social media app developed
Lets have a look at what Statistics shows us: Facebook has 908,000,000+ users, Twitter has 500,000,000 users, LinkedIn has 160,000,000 users, Google Plus has 400,000,000 Users, YouTube has 24,17,800 visitors, and more over its still counting, a huge and versatile population to find a potential clients / users for your product or your business. Twitter, Facebook applications promote their brands and make them understand the current pulse of their customers. Social Media helps you to engage with your customers on a daily basis.
Our Expertize in Social Media Solutions
Our Social Media Experts are heavy social media platform users. Our developers have developed various social media applications and integrated social media with various other web applications and websites. We have used various Web Development technologies, but that's not all, our iPhone, iPad,Android, Blackberry & Cross Platform Mobile Application aka mobile developers had worked a lot with Facebook, Twitter etc integrations into mobile applicaions developed.
Social Media Development Company, services we provide
» Facebook Application Development
» Facebook Game Development
» Twitter Application Development
» LinkedIn Application Development
» Social Media Management & Consulting
» Social Networking Application AMC
» Social Media Marketing & Promotion for Brand/Business
» Social Media API Integration to a Web Application

What about an Social Media Game developed?
Games are good materials to attract and retain users as prospective clients/customers. So it is of great advantage for developing a Game for it. Our social media game development experience will help you to make a great User excitement centric Game.
Want an Social Media App Developed??
Best of class Managers, Analysts, Social Media Expert, Developers & Designers team up for social media app development company in delhi ncr, so each and every Application Software is Unique and Class Apart.
With our fast, reliable, cost-effective & on-time schedules, We specialize in developing the following social networking applications.
Have a Social Media app development idea or Need Business Quality Social Media app developed we can provide our Large experience & technical expertise to help you succed in your idea or grow your Business.
Just drop in a mail at info @ paradigital .co.in or Fill in Enquiree Form here for a free quote.
---