Open Source Application Customization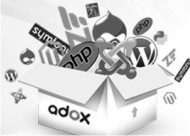 Open Source Application Customization Company in Delhi ncr
Open Source Customization is one of the most used Customization in Web space now-a-days. Its Easy, Fast, Scalable, Secure and Safe to have an opensource customized developed. Open Source have various Platforms and applications like Blogs, Forums, CMSes, Community application, eCommerce purposes. Open Source gives you quick fixes to any bug, easy feature enhancements via add-ons, are highly portability due to all these factors the total output development time & cost reduced many folds. Easily Custimized & Tailor made to suit and Fit our Exact Needs.
We offer Open source customization services to our clients based all across the world. Internet business or ebusiness have gained immense success by making use of open source software. The open source applications are actually a better way of applying changes in a short period of time and are cost-effective. Our experienced team of graphic designers and web developers design templates integrate designs, install modes and also make custom changes as per the clients' requirements.
Advantages of having a Open Source CMS application Customize Developed
Open Source CMS application Customization for your need is a very Good idea. Tailor making the existing Platform takes very less time and give a very Professional Looking and Scalable Application, as it has already been tested for scalability, safety and security. Totally Risk free implementaion. Many Web Hosting & Server Space Providers also provide full support and a few click installation of Open source Platforms. You can make these CMSes into Many folds like Blogs, Forums, Community sites, Display Portal, Picture Gallery, ERP & eCommerce websites. They are Independent of Platform, Version, Resolution, Screen Size, Speed of the device Hardware it is running on.
The option of Open Source Customization is best suitable solution for a Small or Medium Business Man. Because they are handy and can be operated without any Technical or Development Knowledge. Customizing a CMS for your Website will surely give you an edge over your competitors in building your brand or Just to Display your Portal for Services or your Products.
Most Common Open Source Platforms Customization
Joomla Development, Drupal Development, Wordpress Development from CMSes and Magento development, OSCommerce Development, X-Cart Development, ZenCart Development, Moodle Development from ecommerce and Phpbb Development from other Solutions.
Our Expertise in Open Source Application Customization
We have a Well qualified UX Developers, Expert Visual Designers and Web Developer with excellent skills in Latest HTML (HTML5), Latest CSS (CSS3), the Webpage Basics, ecommerce development technologies, Touch Responsive eCommerce design, jQuery eCommerce development, jQTouch, and other ecommerce web development. They are able to make your online service accessible by most of the ecommerce platforms. open source application customization service is one of the Core service of our company.
Want an eCommerce, CMS customize development Solution??
Have an open source cms customized development requirement in your favourite theme or Need eCommerce open source customized website developed. Or have a Business Quality Desktop website designed & developed, we can provide our Large experience & technical expertise to help you succeed in your idea or grow your Business.
Just drop in a mail at info @ paradigital .co.in or Fill in Enquiree Form here for a free quote.
---