Cloud based Application Development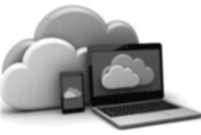 Cloud based Application developer company based in Delhi ncr.
Now a Days Cloud Computing aka Cloud based Applications is the Latest and Trending Technology in Application Development and Process Automation. Cloud Services Basically use internet and the Application resides on Cloud(Remote) Infrastructure and Runs through Internet.
Cloud Application : The Latest Kid on the Block.
Advantages of having a Cloud based Application developed
Having Cloud based applications developed have a various advantages for Businesses over the traditional way of Process Automation Services Solutions. Biggest and Most Popular advantage of cloud application is that user can access the cloud application from anywhere through internet aka web. Most Used Clients for these application can be identified as a Desktop PC's Web Browser, a Mobile Phone Web Browser, a Native Mobile Platform Application, a Tablet device, internet enabled TVs or anyother internet connected interactive display Devices.
Some of the other advantages of having cloud based application developed are that they are very cost-effective, no restriction on used [platform, can use it on any form or factor devices. Independent from factors like location, hardware, type of user. Additionally they are highly Agile, Scalable, Tuned Performance, Reliable, Safe & Secure.
Software as a Service (SaaS)
As Clear form the ame it is a cloud based Software solution. Most Popular SaaS Solutions include ERPs, CRMs, and various Management Applications.
Platform as a Service (PaaS)
Platform as a Serivce basically provides Platforms for Cloud Applicaions to reside, Work or Execute the Process. So that the Application has no or minimal Maintainence Costings that too without any Extra Hardware Overhead. For Example innovative Windows Azure platform etc for cutomized cloud based applications.
Other Areas in Cloud based Application development
Services provided on Cloud based Application Software development Solution :
» Software as a service (SaaS)
» Platform as a service (PaaS)
» API as a service (APIaaS)
» Infrastructure as a service (IaaS)
» Data as a service (DaaS)
» Database as a service (DBaaS)
» Backend as a service (BaaS)

Expertise in Cloud based Application development Services
Para Digital Technologies has expertise in cloud based application development. We are major Core java solution provider company based in delhi ncr. We provide unmatched cost effective java application software development services in delhi ncr to help our clients achieve their aim of engaging and attracting more customers. We follow the highest standards in the industry for process automation and software solution, safe, secure, delivery and support.
Want an Cloud based Application Developed ??
Have a Cloud based Application development idea or Need Business Quality Cloud based Application developed we can provide our Large experience & technical expertise to help you succed in your idea or grow your Business.
Just drop in a mail at info @ paradigital .co.in or Fill in Enquiree Form here for a free quote.