Jolla previews Meego based Sailfish OS
Today Jolla Presented Previews to UI of Meego Sailfish OS, Explains its Features Briefly. With a motto of 'Do. Unlike.' and tweets like '2013 will not be like 2013'. Jolla Mobile is a Finnish Startup and most of its founders are Meego Project People working under Nokia.
2013 will not be like 2013. #jolla #unlike

— Jolla (@JollaMobile) November 21, 2012
So, Another Smartphone OS Ecosystem?? No!! Not 'JUST ANOTHER'.
Lets Talk about the MeeGo based Sailfish OS, for you to know that its not just another.
The Presentation today showed the brief of the Goals team Jolla. And it clearly shows the Usability, Fresh and Easy are on Top of their list. It looked Very Very Easy and Handy to Operate, though the UI Screens were limited, i juiced out this.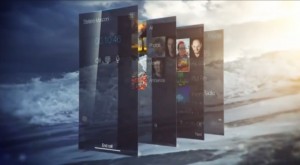 What are the Turn-Ons!!
1. Its 'True MultiTasking' : Yes!! that is real 'True Multitasking' in JollaMobile Sailfish OS, true to the definition!! All application remains on desktop in their last state, tap open or just use it as an onscreen widgets. No Need to close to goto any other application. With Most Recently used first. Now thats a Multitasking!!
2.  Speed : Well!! obviously if its handling 4 application that to running simultaneously side by side on same screen, it should be a Speedy OS [Expectation].
3. Easy Usability : It seemed very very Easy to use, Just Double tap the Screen to unlock it. Single slide to bang on target start using your stuff, where you left off last time.
What are the Turn-Offs!!
Limited Information in the Presentation. A Lot has to be Discovered. Sheh!! Need a Test Sailfish Device ASAP!!
Well thats all what i Extracted from the Live Presentation for now!! Will Update You with more. Keep Watching.
Here is a Video Previewing Sailfish Os UI, Presented by Jolla Mobile Officially.
Note: We'll Soon be Starting Development of Applications for MeeGo Based Sailfish OS. 🙂